Professional training for wireless ISP's conducted by Steve Discher, certified MikroTik and Ubiquiti Trainer, and author of RouterOS by Example.
Calendar
All classes are now being posted at ISP Supplies.  View the training calendar HERE
Email us about private classes or join our MikroTik or Ubiquiti Class Announcements
---

 Ubiquiti Training
Regardless of which training program you choose, the Ubiquiti Certified Administrator courses provide all the knowledge you need to successfully use these low cost, high performance, carrier grade and enterprise wireless products.
We now offer both the airMAX and UniFi training courses!
Courses are taught by Steve Discher who has conducted training for other vendors for more than five years. He has also owned and operated a WISP for more than six years and uses his field knowledge to apply the principles to practical applications. For more information, email [email protected] or call
979-314-4431.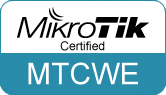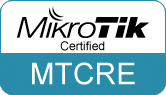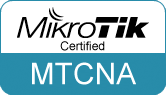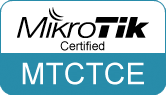 MikroTik Training
MikroTik is a Latvian company which was founded in 1995 to develop routers and wireless ISP systems. MikroTik now provides hardware and software for Internet connectivity in most of the countries around the world.  Their routers are used by wireless ISP's and enterprises alike.  The power and complexity of this product demands that users acquire formal training.  Our RouterOS courses prepare students for real world applications of these enterprise class routers.
What our Students
are Saying…
His hands on, down to earth approach to teaching MikroTik OS is clear enough for the beginner yet comprehensive enough for the seasoned professional. I am looking forward to taking more of his classes to delve deeper into MikroTik's powerful operating system.
Denise, Lakeport, CA
The instructor presented the information in a manner that was easy to understand with real life examples.
Bruce, San Antonio, TX
Why train with me?
I have built, owned and operated a WISP for more than six years.  I understand the technology because I have used it and I also understand the challenges.  My training centers around practical application and best practices, not just textbooks and manuals.
I have been conducting MikroTik training for more than four years.  I have taught hundreds of students so I understand how to deliver the information in a way that people can understand and retain it.
I was one of the first ten people to attend the Ubiquiti Trainer's course and successfully pass their certification exam.
Training is my livelihood, its not just a SKU on my web cart.  I am not just a distributor that decided to conduct training, it is how I support my family.  Yes, I also own a distribution company but I am always careful to keep my businesses separate.  If you want to buy wireless products from me, great, but my focus in class will be to give you training, not to give you a three day infomercial.  That's also why my training is always conducted in hotel conference rooms, not at a distribution company's headquarters.
I have dedicated my career to training, that is why I wrote "RouterOS by Example" and why I am currently authoring additional technical books for WISPs.
I have conducted training for major organizations who each had a choice of trainers and selected me.  Some of these include:
U.S. Sugar Company
John Deere
L-3 Communications
NetNearU
U.S. Department of Justice
Smithsonian Institute
Sandia National Labratories
Level(3) Communications
California Desert Water Agency
Century Link
Magazine Telephone Company
Carthage Water and Electric
I appreciate you considering my training services and I look forward to seeing you in class.
Professional training for wireless ISP's conducted by Steve Discher, certified MikroTik and Ubiquiti Trainer.